team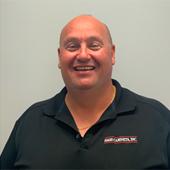 Michael Sarno
I am the Founder and President of Mass Cabinets Inc. I am involved with all aspects of MCI, I provide the guidance and growth needed for strategic planning and operating a manufacturing business. My role as owner is to build relationships and assist my team in sales, engineering, vendors, installation. From project conception to completion I am involved. I enjoy traveling with my wife and family, boating, and scuba diving.
---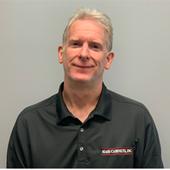 James Puff
I began work with Mass Cabinets in March of 2019 as a Computer-Aided Draftsman. Once Mass Cabinets has been awarded a project, our drafting team evaluates the architectural design drawings to bring further clarity and definition to the cabinetry and millwork items, for subsequent client approval. Specific attention is paid to joinery details, interface with other building trades, and adherence to quality standards (A.W.I.) for fabrication. I bring 18+ years of drafting experience in high-end custom, residential/institutional cabinetry and millwork, to the Mass Cabinets team. My free time is well-spent with my family and whenever possible, various musical performance endeavors that have always been a part of my life.
---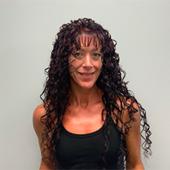 Korin McDaniel
I have been with Mass Cabinets Inc. for 13 years and am the Office Manager (a.k.a. "Paperwork Girl"). From Contracts and COIs to A/R, liens and Certified Payrolls. My role is to work with the customer to have a complete paperwork trail from the beginning of the job to the very end. My favorite thing to do is to spend time with my Mass Cab family and my home family where I get to chase around my grandson 24/7!
---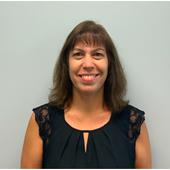 Gladys Mackey
I joined the Mass Cabinets team in 2000. I started off just helping out with the billing when Mike was located in Woburn, Ma. I had three young children at the time so I did some office time and some work from home. Before I knew it I was taking on more tasks like payroll and other banking duties. In 2005 we moved to Methuen, Ma. Twenty years later I am now the Controller. I handle Payroll & Benefits, Billing & Payment of Invoices, Insurance, Taxes & all the Financials along with other miscellaneous tasks for Mass Cabinets. When I am not at work I enjoy spending my free time boating down the Cape and being with my family and 3 grandchildren.
---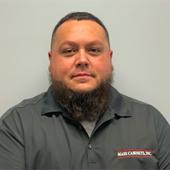 William Shay
I started with Mass Cabinets in 2007 as a delivery driver. With hard work and dedication to Mass Cabinets I've learned the ins and outs of how a company runs and am now the General Manager. My job is to procure all materials needed for each job, help coordinate scheduling and installation, and make sure every client is happy with the final result. I enjoy spending time with my MCI family as well as my girlfriend, kids, and two Siberian Huskies. We enjoy spending time outdoors swimming and hanging with our family lakeside.
---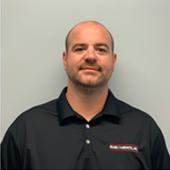 Gregory McCarthy
I joined the MCI team in May of 2020 as a member of the Estimating Department. My attention to detail with architectural plans and specifications is my forte and I take a lot of personal pride into procuring work for the team through accurate bidding.
---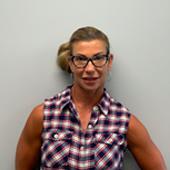 Linda Bongiorno
I am the receptionist for Mass Cabinets Inc. I have been here a little over a year. My main role is to be the first point of contact to customers and guests. I am known as the "Mom" in the office as I like taking care of everyone and I make certain that no one is in need of anything. My whole life is about work, family, and the gym.
---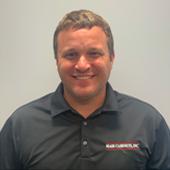 Brian Pellegrino
I have been working for the MCI family for eight years. My role is project management. I handle field measuring, engineering, and planning of all millwork. In my spare time I enjoy fishing, golfing, and spending time with my wife and two kids,
---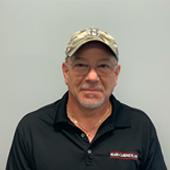 Francis Menezes
I have been in the cabinet industry for over 30 years. In that time I have milled, constructed, and installed millwork, cabinets and Corian. I have worked on various CNC machines, designed/drawn CAD drawings for high end residential, retail and commercial jobs. I began work with MASS Cabinets Inc. in January of 2015. My job was to facilitate shop drawings. As time has passed I have not only been producing shop drawings but also processing jobs that have been approved and field measured for fabrication. Some of my new responsibilities include but are not limited to making cut lists, creating CNC programs and detailed cabinet drawings for the shop to follow. My time away from my MASS Cabinets family is spent making memories with my wife, son and daughter.
---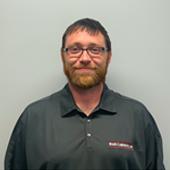 Robert Polizzotti
I started with Mass Cabinets in 2012 in the production shop. I moved to the office in 2013 and now help out where needed. I like to wander with my dogs and create things out of wood.
---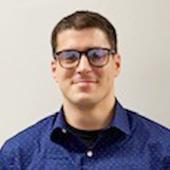 Scott Bizilj
Hello! My name is Scott Bizilj. I have been drafting/programming for over 8 years. I enjoy spending time with my wife, daughter and dogs. When I have the time, I also love hunting and fishing. I believe happiness is a choice, and that life is too short to spend worrying about things you can't control! I take pride in my work, and if I do a job, I do it right.